Traditional. Seasonal. Locally-Sourced.
For over 40 years, Groto de Corgnan has been welcoming and delighting both Italian and international guests by offering a dining experience we describe as "an evening in Valpolicella". We specialise in a seasonal tasting menu, combined with warm, friendly service, in the ambience of an Italian family home.
We respect and honour the local traditions of Veneto, making our own pasta and lovingly preparing our dishes by hand. Our tasting menu follows the seasons, reflecting the finest produce that each season has to offer throughout the year.
We source our high quality ingredients locally and from small family-run farms and suppliers in the Valpolicella and Lessinia regions.
History of Groto de Corgnan
Groto de Corgnan opened in 1980 when Chef/Owner Giorgio Soave and wife Assunta chose Valpolicella as the perfect environment to develop a unique restaurant style.
For 35 years this amazing little restaurant remained a beacon for exceptional cooking based on local traditions and seasonal ingredients. It has been listed in the Michelin Guide continuously since 1981.
Today, Groto de Corgnan boasts the same delectable food experience and welcoming ambience but with an unexpected twist.
In 2015 Judy Harman, an Australian who had discovered Groto in 1999, was dining at the restaurant when Giorgio told her that sadly he had decided to close the restaurant and retire.
Judy's immediate and decisive response was "Groto cannot close..!" and she offered to relocate with her husband to Valpolicella from Sydney, so that they could continue to write the story of Groto de Corgnan together.
Judy's only request – that Giorgio teach her everything that had made Groto so important to and memorable for, her and so many other loyal diners.
To read more about Groto's amazing story, click here...
Wine
For more than 30 years we have been collecting wines from the best vineyards and winemakers in Valpolicella and across Italy.
Groto de Corgnan's extensive cellar allows us to offer our guests a selection of over 200 high quality wines.
You can either choose bottles from our wine list, or we can offer you a Valpolicella wine degustation to compliment your tasting menu
Ristorante Groto de Corgnan address
Via Corgnan 41,
37015 Sant'Ambrogio di Valpolicella (VR)
Tel: +39 331 2007499 (Italian and English spoken)
email: ristorante@grotodecorgnan.it.
For parking, turn left into via Palà just before our restaurant, and in less than 100m you will find a large public car park
Opening hours*
September: we are open for dinner from Monday to Saturday from 19:30 and for lunch on Saturday and Sunday from 12:30.
Reservations essential
*For a group of 6 or more people we are able to open for lunch or dinner any day of the week (outside our normal opening hours). We can also adjust our menu to suit various requests and budgets. We just ask you to please contact us in advance for group reservations.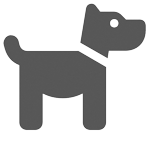 four-legged friends are welcome

Keep updated with Groto de Corgnan
Please sign up if you would like to be kept up-to-date about Groto de Corgnan. We are an intimate venue and take your privacy very seriously. We will only use your information to contact you about changes to our menu, special events and offers and it will not be shared with any other party. For our latest news and current events please follow us on Facebook and Instagram .